Webinar
MatSQ 106: Optical Property Calculations on Materials Square
In this webinar, you'll learn :

1) Background : Brief introduction of optical processes
2) Tutorial : How to calculate optical properties on Materials Square
- Dielectric function, refractive index, and absorption coefficient
Presentation File : Webinar-MatSQ-106-Optical-Property.pdf
💥 The 3rd FOLLOW ME Contest
Follow a tutorial during the MatSQ 106 webinar, and publish your final data on the Open Research page.
Three winners will be randomly chosen to receive $100 credits.
> How to post your data on the Open research page
Click the setting button at the module select bar, the bottom of the work page, and click the publish menu.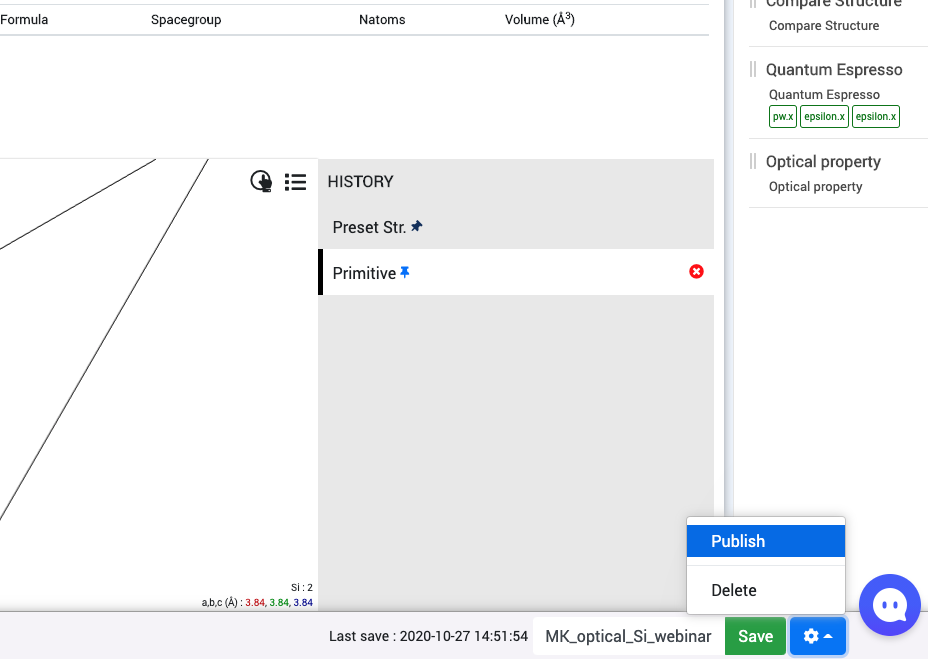 2. Set information for 3rd follow me contest and a thumbnail. Toggle publish button and save.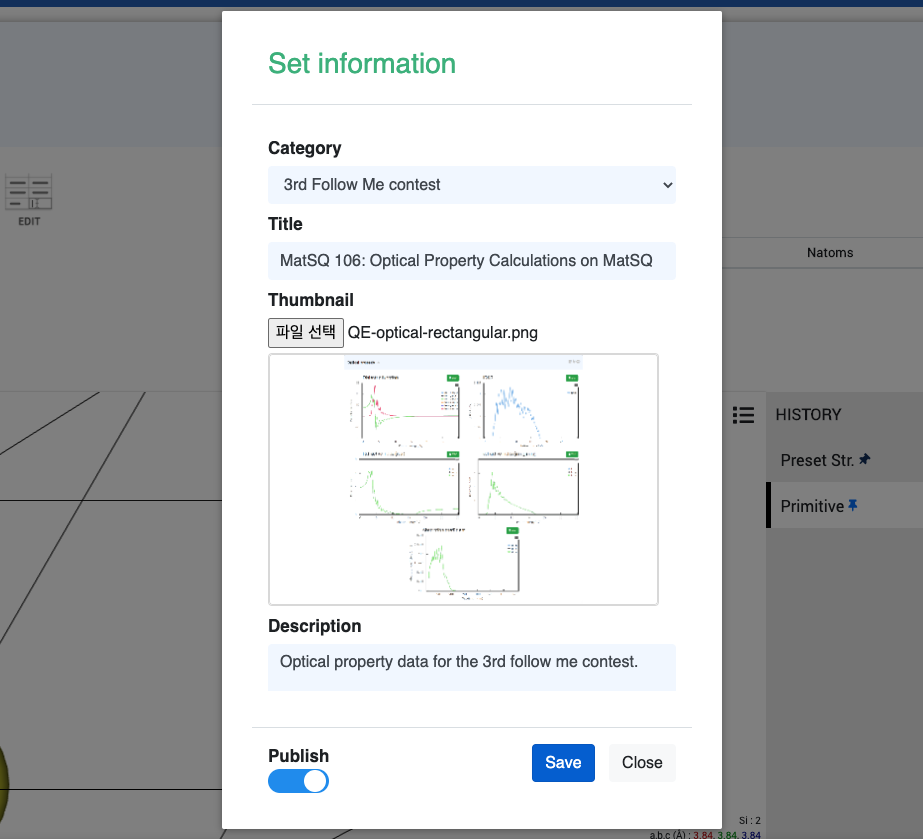 Materials Square
Sign up for free and get $10.
🚀 Go to Materials Square

This post is licensed under a Creative Commons Attribution-Nonprofit-ShareAlike 4.0 International License.