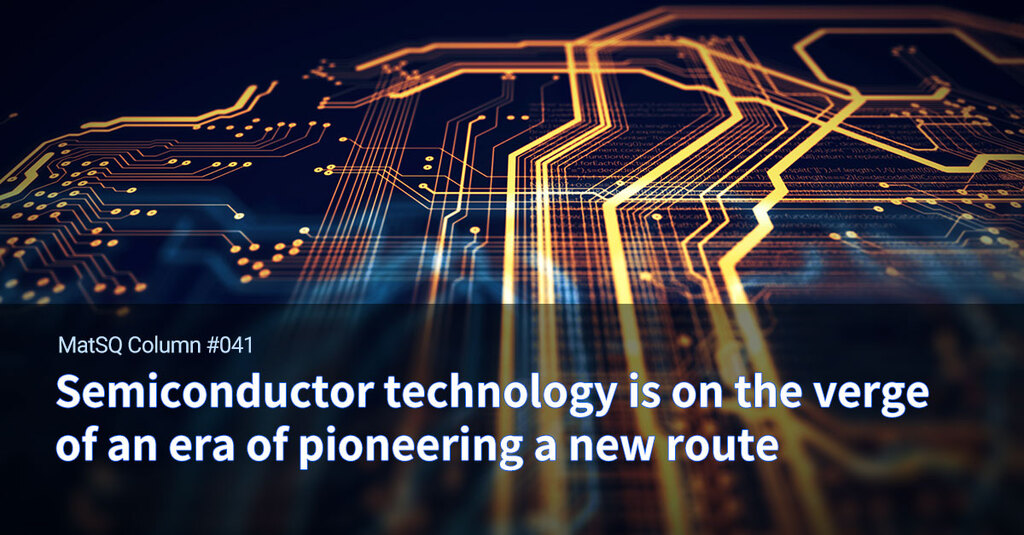 Using the phrase "Age of Exploration," Most students may first come up with a Netmarble game. The Age of Exploration refers to the era when Europeans blindly entered the unknown world around the 15th century. The history of mankind has greatly changed following the Age of Exploration. It was a heart-breaking point in the past where geographically isolated civilizations met and more than 10 million indigenous people died because of infectious diseases, and that ushered in a colonial era in a new continent, which is also the reason for the use of the term "era of pioneering new routes" rather than the "Age of Exploration" centered on the West.
It was Portugal that opened the era of pioneering new routes. Portugal, which was out of the center of Europe at that time, had no choice but to advance into Europe, so they had to turn their eyes abroad. Since it was greatly encouraged by the creation of new wealth and a sense of challenge in the field of science, which served as an opportunity to make a stepping-stone for a leap, rapid development of modern European science can be seen as a result of such upheaval and sacrifice.
Plateau of Semiconductor Development - VAX-11/780, etc.
It seems the same in cutting-edge technology: to find a new direction of change when there is an urgent need to break through the current stagnant problem. Not long ago, there were many opinions that, as the refining of semiconductor technology reached its final stage, the refining of semiconductor technology was nearing its peak. The continuous increase in power consumption and stagnancy of system performance provided evidence for this pessimistic assessment.
Considering the performance of the VAX-11/780 system as one that came to the market in 1978, the ratio of the performance improvement of server-level computers in the past three years was only 3.5% yearly. Compared to the annual average ratio of performance improvement of 52% from 1986 to 2003, it can be seen how technology has stagnated. In addition, the clock frequency of microprocessors has no longer been developed in several GHz ranges since 2002. In fact, new technologies such as metal gate/high-k dielectric, finFET, and manycore architecture, which were introduced in the early 2000s, have not exceeded the level of offset increase in power consumption per unit area generated by integrating more devices of the same size.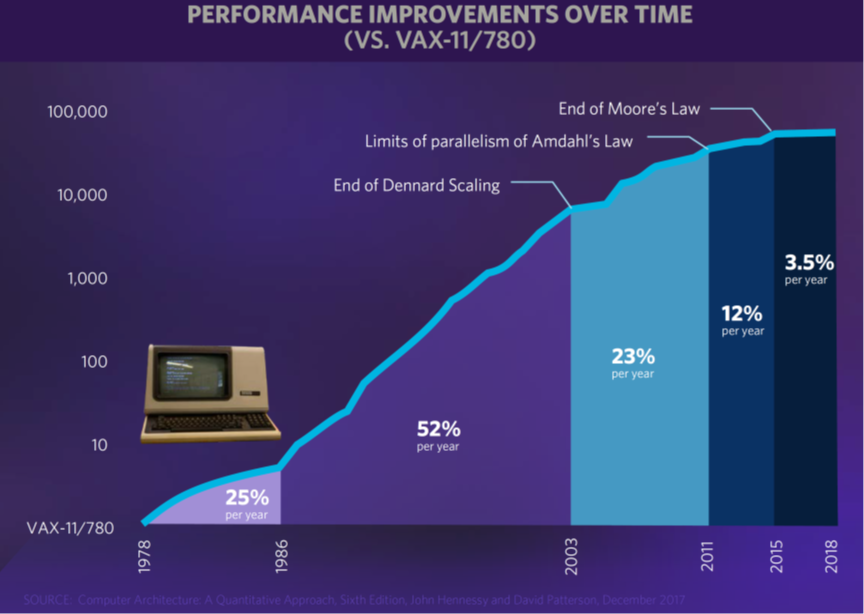 Figure 1. Considering the performance of the VAX-11/780 system as one that came to the market in 1978, the ratio of the performance improvement of server-level computers in the past three years was only 3.5% yearly.
Semiconductor technology has not freed itself from the continent called silicon wafers. To make a p-n junction, which is essential for manufacturing semiconducting devices, silicon has to be doped with at least a 900oC heat treatment, so the semiconducting device has to be fabricated using materials such as polysilicon, SiO2, and Si3N4, which can endure high-temperature processes. With respect to wiring and considering mechanical strength and conductivity etc., all kinds of creative ideas have to be drawn out to fabricate smaller semiconducting devices within the basic concept of connecting elements using copper wire.
Recently, various metal gate materials and high-k dielectric materials such as HfO2 have been adopted, but after high-temperature processes, a gate-replacement process, such as removing polysilicon gates and inserting metal gates/high-k dielectric insulating films, must be used. In addition, as more difficult and expensive processes must be adopted to put more devices on the same wafer, we have reached the stage where we use KRW 270 billion worth of extreme ultraviolet (EUV) exposure technology in each piece of equipment.
Consequently, as entry barriers into the semiconductor manufacturing process increase, the number of cutting-edge semiconductor manufacturing companies decreases, and supply and demand imbalance problems that could only be seen in the memory market are also emerging in the system semiconductor field. The question of whether these limitations can be solved with more expensive equipment and innovative technologies rather than more expensive processes has served as an opportunity to promote the acceptance of change. Although it is still an early prospect, semiconductor technology is entering a new Age of Exploration and an era of pioneering new routes.
Cutting edge technology - heterogeneous integration
Now let's discuss the direction of the changes. Recently, because the challenges of the refining process have increased and it is difficult to fabricate smaller devices, the sizes of cutting-edge semiconductor chips such as Apple's M1 are gradually increasing for inserting multifunctions in a single chip. If the chip area increases when the defect probability is constant or high, the more the chip induces, the lower the yield.
The new technology proposed as a solution to this issue is heterogeneous integration technology that divides semiconducting chips into expensive and inexpensive process parts, separately produces each part, and connects them later. There were many difficulties in connecting multiple chips regarding process cost, technology, and design, and many experts are skeptical about commercialization. However, Advanced Micro Devices, Inc. (AMD) ended the controversy in June of this year when it announced technology that improves CPU performance by increasing memory. Finally, the era of having everything on a single silicon wafer was over.
Heterogeneous integration technology collectively refers to a method of attaching each semiconductor chip made on several silicon wafers. In the case of Intel, a 10 nm process was used for high-performance parts, and in other cases, a process that manufactures them using a 22 nm process and integrates them vertically was developed. This technology has the advantage of improving system performance by separating expensive and less expensive parts to offset additional costs of heterogeneous integration.
The genuine advantage of heterogeneous integration technology is that the parts to separately attach do not have to be silicon wafers. In other words, an optical device fabricated on a compound semiconducting wafer can be used by attaching it to a silicon device. A newly manufactured chip does not need to use a compound semiconducting wafer and can be a flexible substrate rather than a wafer. It is only required to bind various types of chips to improve overall system performance. A path has been opened for semiconductor technology to move beyond the limits of silicon wafers into a new world.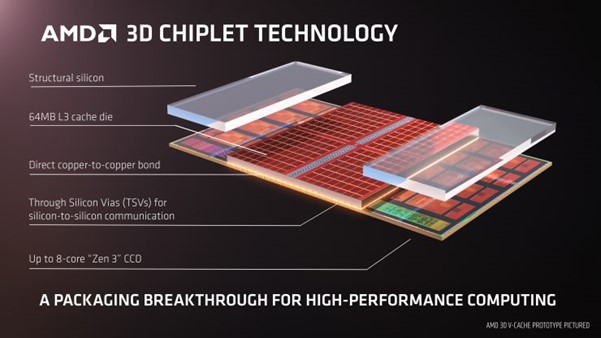 Figure 2. CPU and Memory Heterogeneous Integrated Chip launched by AMD
Semiconductor technology, on the verge of an era of pioneering a new route
By discarding all the constraints of closed and narrow situations and connecting silicon chips using new material realizing imagination, new functions that have not been realized in the past can be implemented, and infinite possibilities have been opened to overcome limitations of existing silicon technology.
This is why I want to call the future of semiconductor technology an era of pioneering new semiconductor routes. I am researching ternary numeral system semiconductors that use 0, 1, and 2, not the binary numeral system semiconductors using 0 and 1. In the past, the question of whether a ternary numeral system can replace binary numeral system "affectedly" might have been natural, but in this new era, the questions of which part of the binary numeral system semiconductors can be replaced by ternary numeral system semiconductors and whether the overall system can be improved may be asked. For example, if a core in charge of functions that do not require high performance can be replaced by a core that reduces power consumption by 1/15 using ternary numeral system technology, it can be a new way to offset the problem of increasing power consumption, which was a key issue in existing semiconductor technology.
Similarly, it is possible to develop technology that reduces the power consumption required for hibernation using a mechanical switch that was difficult to manufacture with existing semiconductor processes. Nonvolatile processors using magnetic spin devices such as magnetic tunnel junctions dramatically improved the characteristics of instant-on computers, allowing computers that can be turned off to turn on as usual, and reduced the tremendous power consumption. These devices were withdrawn because they could not "affectedly" replace silicon devices. The opportunities to utilize them in silicon technology through hybrid methods open up endless possibilities.
In a pioneering era, what needed to be pioneered was a spirit of challenge unafraid of the unknown world and the courage to boldly break away from what was familiar and taken for granted to find a new continent and a new path. I hope that students who will challenge the future in the era of pioneering semiconducting routes will become pioneers in finding continents through this opportunity.
See more MatSQ's Column Click Here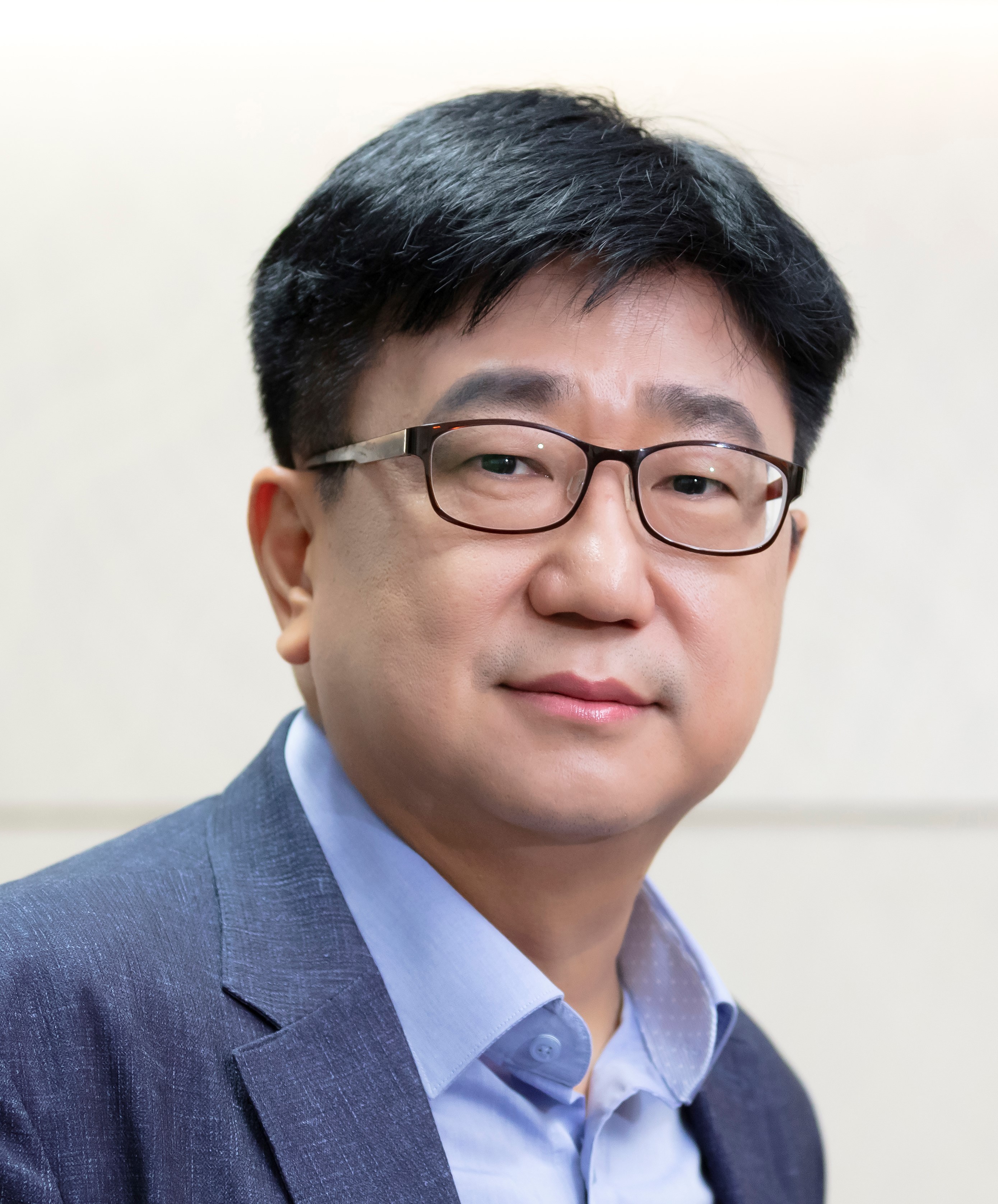 Author
Byoung Hun, Lee | Jisan Chair Professor, Pohang University of Science and Technology