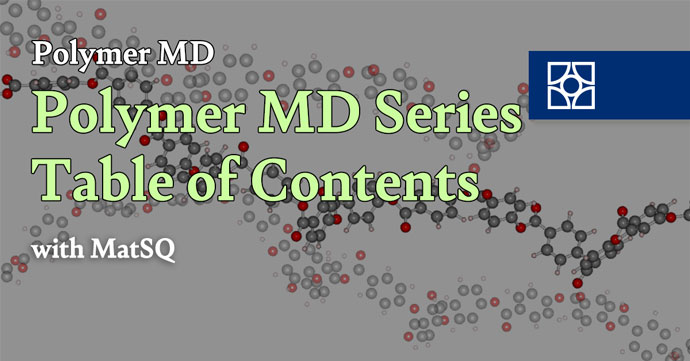 Polymer is a widely utilized material in modern industry. So many new polymers are synthesized all around the world. We need to experiment to find out the synthesized polymer is served for the desired purpose. Researchers spend much time conducting numerous analyzes on considerable amounts of samples during the process. Several trials and errors occur also.
'Simulation' minimizes trial and error. It will be a very economical method if there is a way to find out the properties of polymers without an experimental method. One such method is 'Simulation,' which can be performed using a computer program.
Computer simulations can predict the movements of more and more atoms, as technology continues to advance. For example, molecular dynamics simulation can simulate an experimental environment to determine material properties.
In particular, the 'Molecular Dynamics' is generally suitable for simulating systems with many atoms, such as polymers. Molecular dynamics is advantageous because it can determine the dynamics of a system in a relatively short time by determining the motion of atoms using classical mechanics.
Materials Square provides LAMMPS, a highly reliable molecular dynamics code. In addition, we provide LAMMPS templates optimized for the calculation of desired properties for convenient polymer simulation.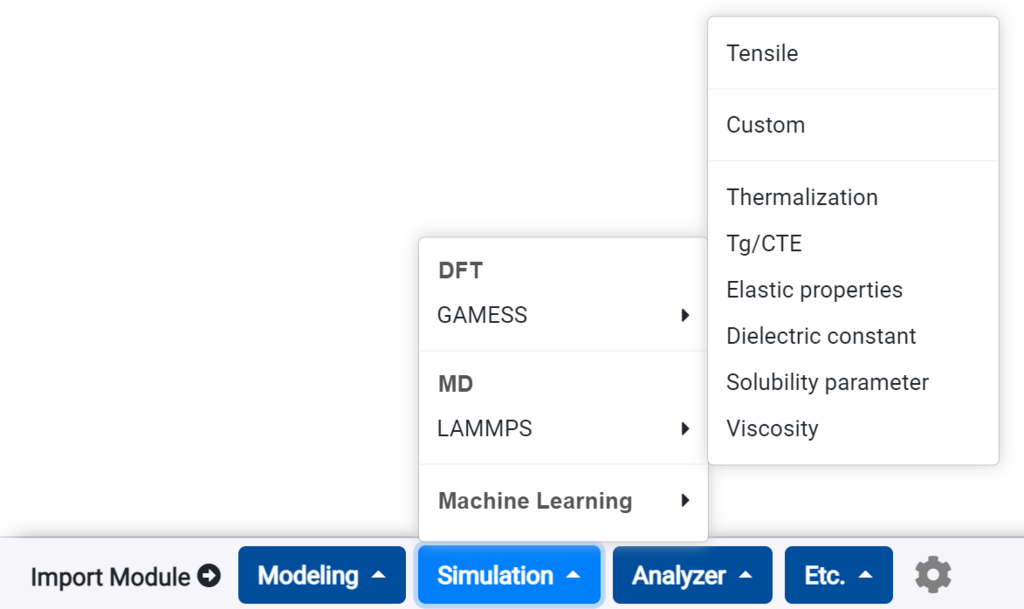 This article introduces a series of posts on the topic of 'Polymer Molecular Dynamics Simulation.'
Contents
1. How to perform the polymer simulation? – Polymer MD Modeling
2. The Essential Step for Polymer Simulation – Thermalization
3. The Property of Polymer - Glass Transition Temperature
4. Special mechanical properties of Polymers – Elastic properties
5. The Electrical Properties of Polymers – Dielectric Constant
(Scheduled) 6. Polymer Property Calculation – Solubility parameter
(Scheduled) 7. Polymer Property Calculation – Viscosity