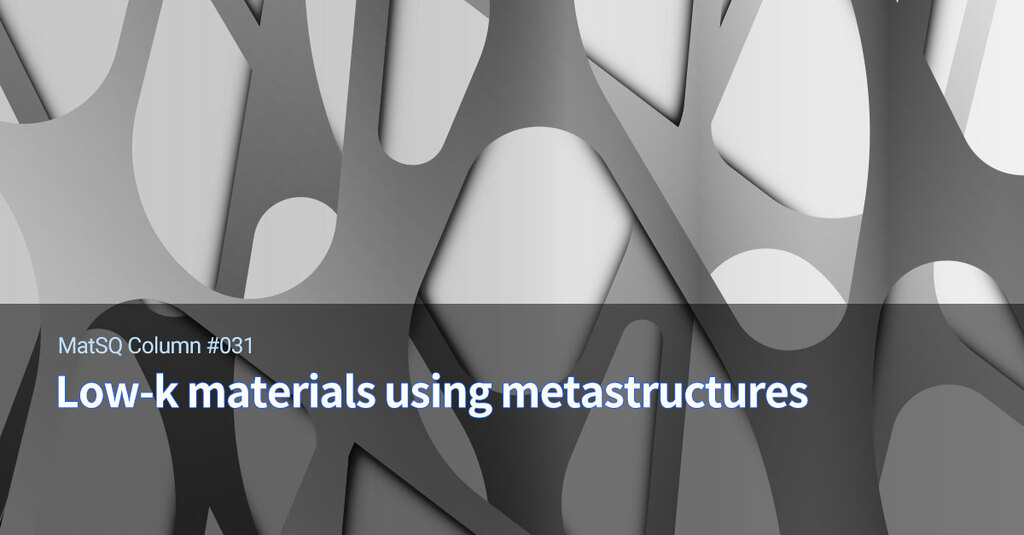 Necessities for low-k materials
The danger of fossil fuel depletion and nuclear power generation has emphasized an urgent need for the development of alternative energy sources and the efficient use of existing energy. In this context, insulation is one of the most important properties of materials used to minimize energy consumption. Typical applications of insulation range from preventing the film corrosion and electric leakage of coils caused by heat in high-voltage systems (aircraft, spacecraft, hydrogen vehicles) to the resistive-capacitive (RC) delay* and crosstalk** of signals between elements in an integrated circuit to substrates utilized to efficiently send signals far away from low-frequency antenna systems. To foster those fields, low-k materials need to be developed.
* RC delay: A delay by the time it takes to charge/discharge a capacitor in a resistor-capacitor circuit
** Crosstalk: Any phenomenon in which an electrical signal from one telecommunication line is electromagnetically coupled with another communication line, usually interfering with the operation

Figure 1 Applications of low-k materials and the effects of RC delay and crosstalk between elements
Difficulties in the development of low-k materials
If porosity* is increased to lower permittivity, mechanical strength and dielectric breakdown strength are significantly weakened, which has hindered the development so far. In other words, as porosity increases, the dielectric constant of a material decreases because of air gaps with a low permittivity close to 1.0. This low-density structure, however, makes it difficult to control the density, size, and distribution of pores by using rigid inorganic materials, so the mechanical strength, ductility, thermal stability, and electrical reliability are highly weak. Because of these problems, no material with a dielectric constant lower than 1.45 in the frequency range of the megahertz (MHz) has been produced until now, and furthermore, no study has been reported regarding the electrical, dielectric, or mechanical properties of materials in the ultralow dielectric constant ranges (k<1.5).
* Porosity: A measure of voids inside a solid material, or the ratio of the volume of voids to the total volume of a porous material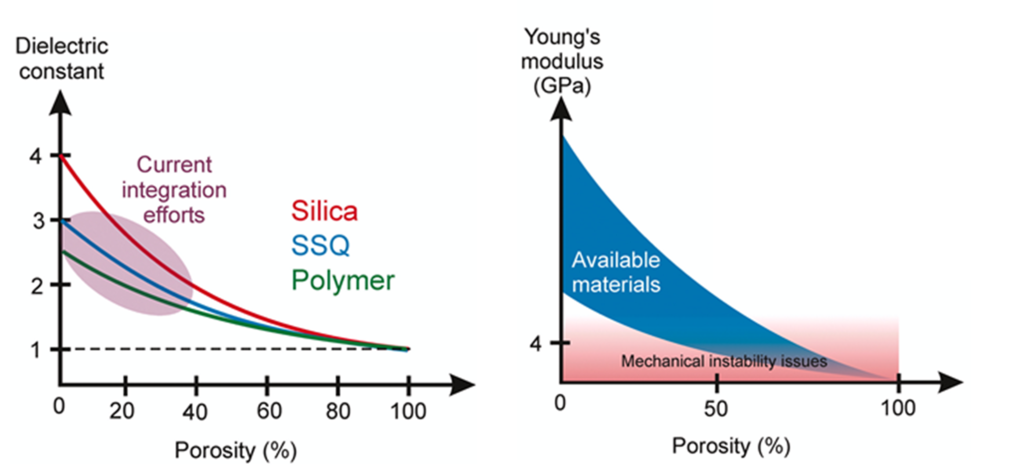 Figure 2 Relationships between porosity, dielectric constants, and mechanical strength; Source: Materials today 7, 34 (2004)
Dielectric, structural, and thermal properties of a nanolattice capacitor
To ensure required physical properties while decreasing the permittivity of a dielectric to that of air, a nanolattice capacitor with a porosity of 99% made of alumina (ceramic) tubes has been developed in recent years. Manufactured through sophisticated 3D laser printing (two-photon lithography) and atomic layer deposition (ALD) techniques, this capacitor is a three-dimensional structure where ceramic nanotubes are regularly arranged in a unit cell.
In particular, diverse physical properties can be quantified by installing planar layers to the nanolattice that allow one to deposit electrodes on the top and bottom surfaces of the nanolattice. This capacitor is the very first one that has ultralow dielectric constants (k=1.06 to 1.10). In addition, it gives Young's modulus* of 30 MPa, a yield strength** of 1.07 MPa, and can completely restore its deformed structure after a compressive strain cycle of 50% or more. The thermal stability is extremely high because the thermal coefficient of dielectric constant (TCK) is 2.43 × 10-5 K-1 at temperatures of up to 800°C, and the dielectric loss value is very low (0.01 to 0.1) in a wide range of frequencies (105 to 106 Hz), voltages (-20V to 20V), and temperatures (room temperature to 800°C).
* Young's modulus: The ratio of tensile stress to tensile strain when an object is pulled apart or stretched, indicating the stiffness of a material in the elastic deformation section without permanent deformation
** Yield strength: Stress at which a material exhibits a permanent deformation, indicating the actual approximation of an elastic limit

The structure of a nanolattice capacitor and its record-low dielectric constant and high mechanical strength; Source: Nano Letters 17, 7737 (2017)
Characteristics of dielectric breakdown of the nanolattice capacitor
In recent years, dielectric and insulation breakdown properties as well as conduction mechanisms have been quantitatively studied while repeatedly applying a compressive strain of up to 50% with a nanolattice capacitor made of alumina. Combined with simulation, real-time observation (analyzing the correlation between mechanical and electrical properties by applying an electric field within a scanning electron microscope) demonstrated that the shape, dielectric breakdown, and dielectric constant of a nanolattice were found to be restored at the same time in the stress cycle.
In addition, a thin film structure made of alumina, just with a porosity of 17%, is broken down immediately after the application of voltage. However, the three-dimensional nanolattice capacitor with a porosity of 99% is stable at a voltage of 200 V and has a very strong electric strength. Nonetheless, this resilience also decreases as the number of permanently buckled tubes increases because of repeated electric or mechanical shocks. Moreover, the conduction mechanism changes from the Schottky emission** to the Poole-Frankel emission*** method.
* Buckling: A change in shape under load even below a material's proportional limit; for example, the bowing of an elongated column under compression or the wrinkling of a wide plate under shear
** Schottky emission: Increasing thermionic emission from the cathode of an electron tube by an electric field
*** Poole–Frenkel emission: Increasing thermionic emission from the inside of a material, usually by a very large electric field.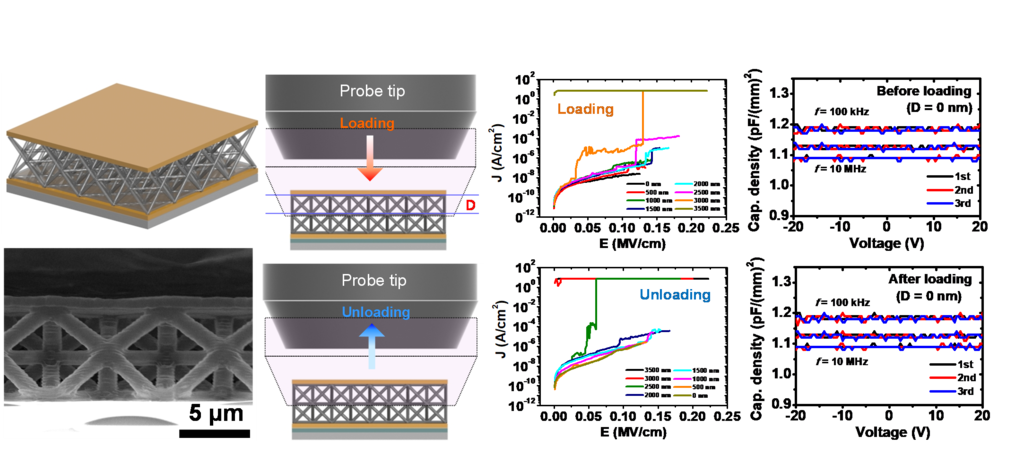 Electrical and dielectric properties of a nanolattice capacitor during stress cycles; Source: Nano Letters 19, 5689 (2019)
Outlook
Low-k materials, including nanolattice capacitors, are expected to be available in the future for flexible electronic devices/systems or next-generation systems that can recover information lost by electric or mechanical shocks. In addition, they will bring innovation to the applications of high-efficiency microelectronic devices, such as high-voltage systems (aircraft, spacecraft, hydrogen vehicles), computer processing, wireless communication, and autonomous vehicles. Technically, there is a need to develop a nanolattice structure that can avoid structural buckling even in multiple stress cycles.
A study of nanoparticle growth using in situ transmission electron microscopy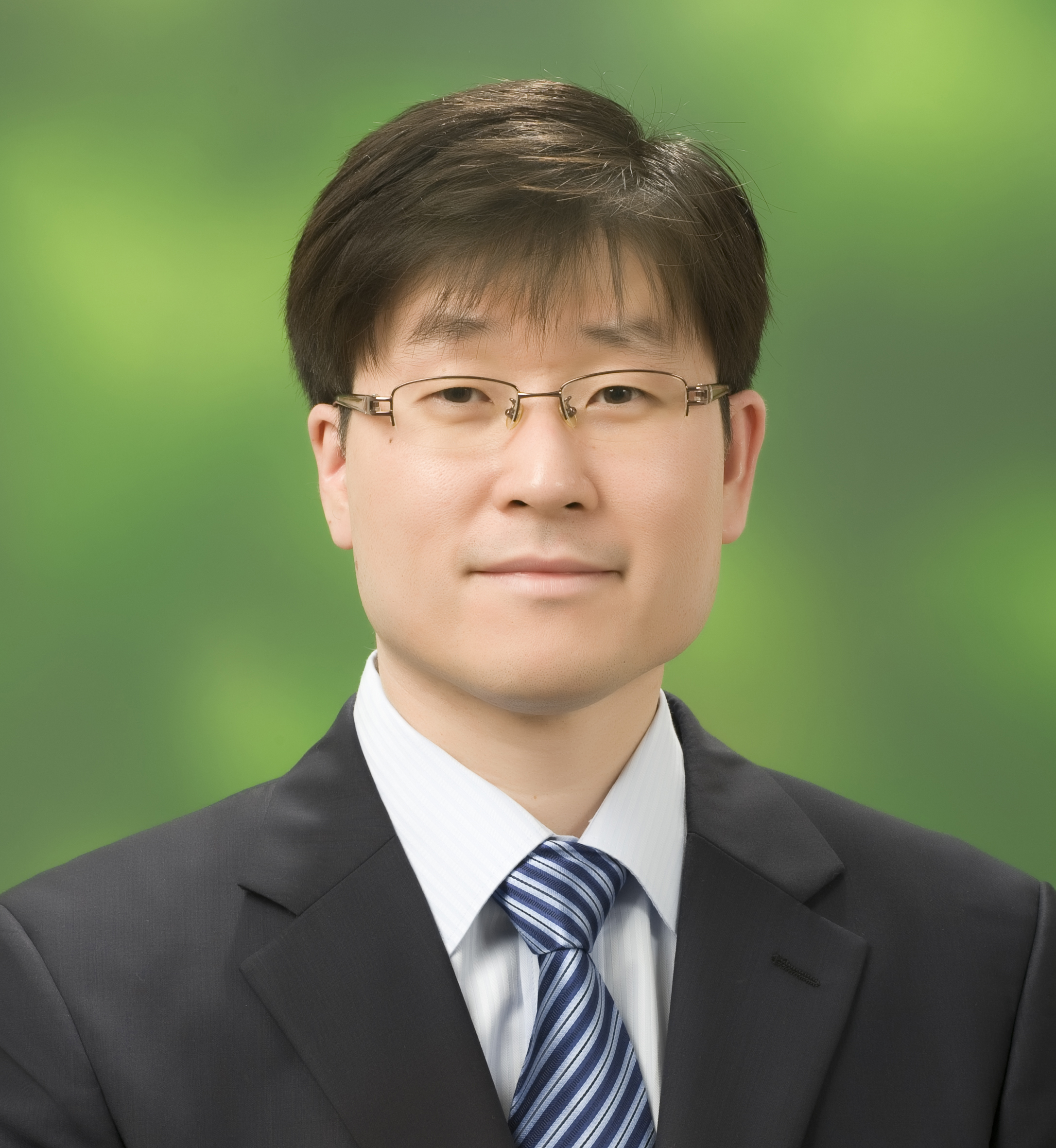 Author
Prof. Bong-Joong Kim | School of Materials Science and Engineering, Gwangju Institute of Science and Technology (GIST)
(kimbj@gist.ac.kr)