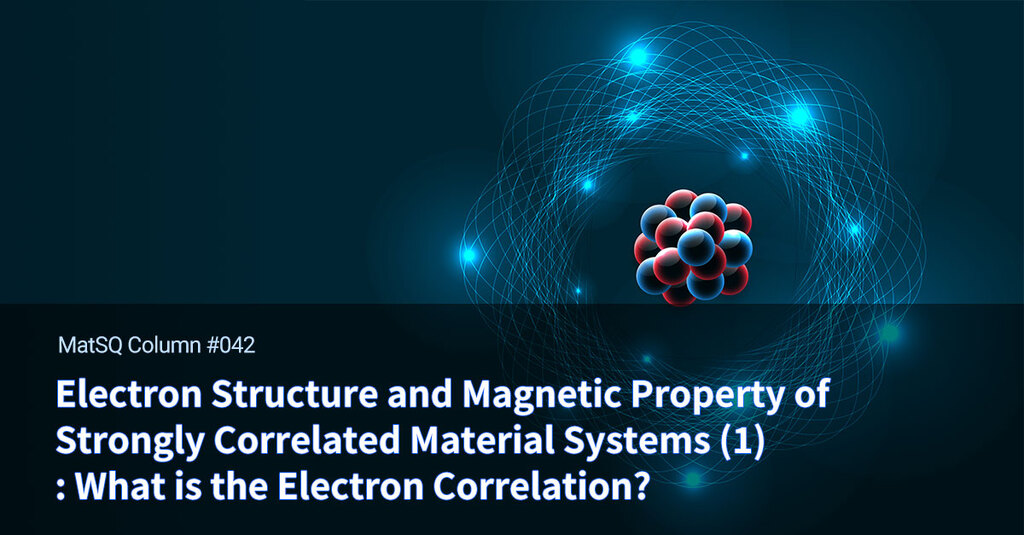 Introduction
Undergraduate quantum physics, solid-state physics, and other semiconductor-related subjects teaching electron properties in a material with a crystalline structure[1] usually ignore electron interactions because a surprising natural principle works in many situations that hide them[2]. However, in systems where these interactions cannot be neglected, emergent properties resulting from electron interactions are more interesting. In this two-part column, we will discuss how electron–electron interactions occur and hide and how these electron–electron interactions change the properties of crystalline materials to induce magnetism. In addition, we will discuss how electron interactions occur, be hidden, and how these electron interactions change the physical properties of crystalline materials and give rise to magnetism.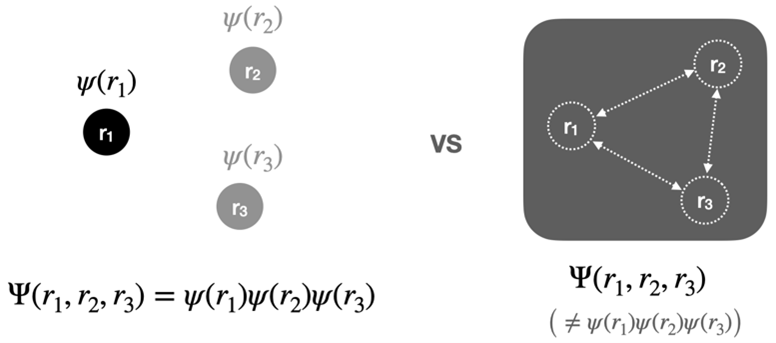 Figure 1. Comparison of wave functions of three particles with and without electron correlation
Introduction of exchange interaction and the meaning of correlation
In high school physics classes, we learned that Coulomb potential energy is generated between electric charges q1, q2 located at different positions r1, r2, respectively, and this give rises to electron correlations [Figure 1]. In usual statistics context, having correlations mean that the property of "the behavior of the two electrons is dependent on each other."[3] In fact, it can occur even without a Coulombic interaction in quantum systems. It originates from the "Pauli exclusion principle,"[4] which means electrons are fermions indistinguishable from each other.
The exclusion principle can be summarized as follows; "two identical fermions cannot be simultaneously in the same quantum state." In a uniform space, the "same state" can be understood as the "same position" when discussing localized point particles[5] Therefore, roughly, the exclusion principle can also be understood as "two fermion particles cannot exist in the same position." The fact that the exclusion principle applies to fermions with no electric charges(e.g., neutron) signifies that the quantum mechanical indistinguishability between fermions results in a different correlation from the one induced by Coulomb interactions.
When electrons can freely move in space without being scattered by background potentials(in case the potential energy of the electrons is uniform or the degree of its spatial change is very small compared to kinetic energy), the exclusion principle creates strange outcomes. Let's think about the problem of "uniform electron gas," as depicted in [Figure 2]. When a new electron is placed in a specific position inside the electron gas(called a test charge), the electrons in the electron gas avoid a situation where it is placed in the same position with the charged electron.
In other words, the electrons distance themselves. That is, a phenomenon occurs where injected electrons "repulse" existing electrons via Pauli exclusion(as mentioned above, it also occurs in neutron gas), and this exclusion principle causes electron repulsion, which is called "exchange interaction." Furthermore, it provides the basis for solving problems without considering Coulomb interactions between electrons in many cases, such as in undergraduate solid-state physics.
Before moving on, let us introduce a strict definition of "electronic correlation" in solid-state / condensed matter physics and materials science; it means interplay between electrons caused solely by the "Coulomb interaction", not by the Pauli exclusion. The origins and examples of these electron correlations will be conveyed in the next section.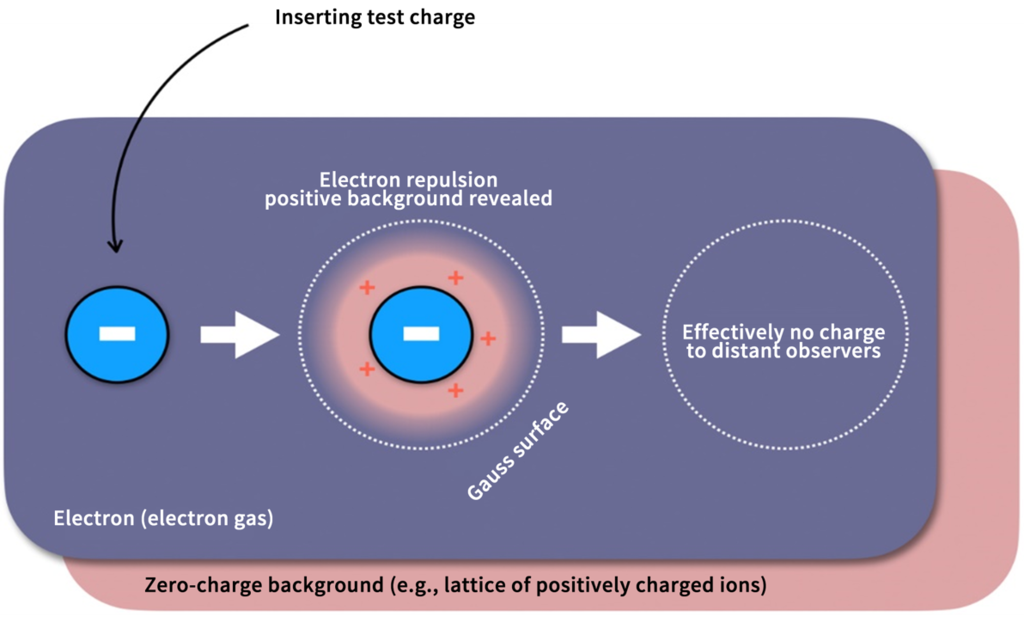 Figure 2. Schematic diagram of the exchange hole where the test charge is inserted to an electron gas, which is presented on the hole background, and the phenomenon of the charged screen is observed
Screening and reason all electron systems cannot be strongly correlated systems[6]
To simplify the problem, we assume that the electric charges of the whole electron gas depicted in [Figure 2] is balanced by a uniform positive charge background[7]. There should be a region of reduced electron density around the test charge from the effect of the exchange interaction mentioned in the previous part, revealing the positively charged background that is hidden by electrons otherwise. That is, the vacancy of an electron, or the 'hole' where exchange interaction is created, is an "exchange hole." Because the net charge of the exchange hole is always the same as a newly inserted test charge, the effect of the test charge is almost hidden by Gauss's law away from observers far from the particle. It is the "screening" induced by the exchange hole.
Because all electrons are the same because of their indistinguishability, if we know that what happens to the test charge also occurs to all charges in the above situation, then the same reasoning can be extended to other electrons. It can be concluded that, because of the screening effects by exchange holes, the electric field and Coulomb interactions of electrons located in free space can be well hidden. This is the basis for often neglecting the role of Coulombic interactions when developing theories in many condensed matter physics systems.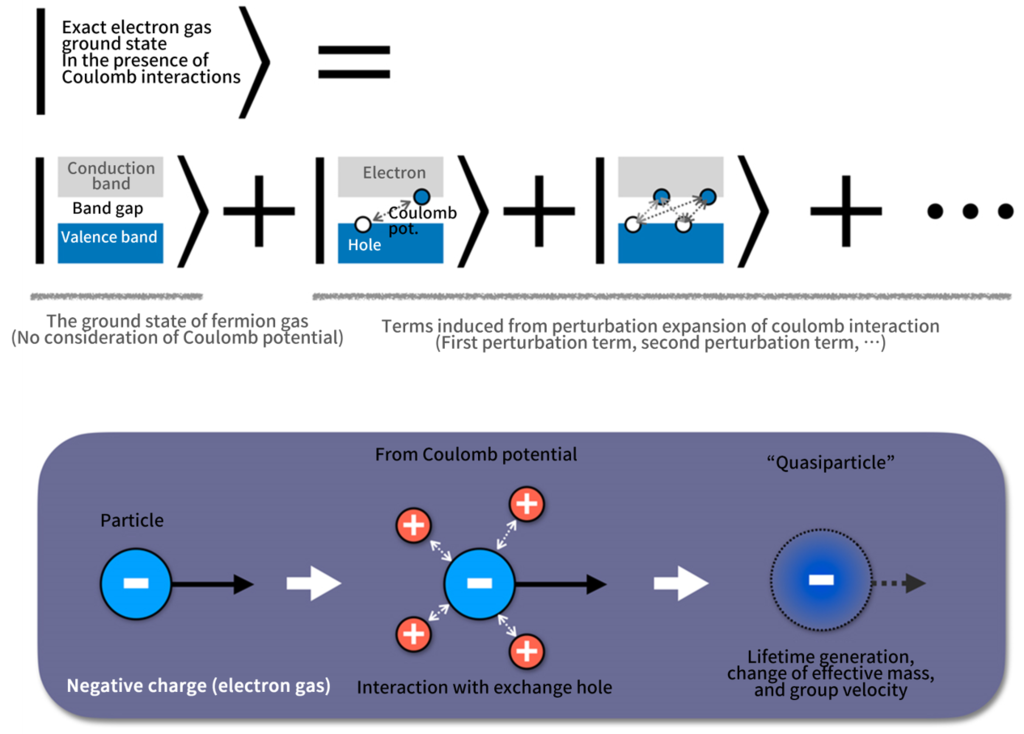 Figure 3. Schematic diagram of (up) ground state change of band insulator made of Fermi electron gas by Coulomb potential, and (down) excitation state of a quasiparticle by Coulomb interaction
Correlation between Coulombic interactions in the presence of screening
Students majoring in physics learn that, in (under)graduate-level condensed matter / solid-state physics classes, the screening effect mentioned above can be incorporated in the electron wave function in a simple and elegant way. For those who aren't in physics major, the principle can be roughly summarized as follows; "electrons are filled from the bottom of the energy band until all electrons are exhausted (to Fermi level)." In this way the Pauli principle, exchange interactions, and screening is included in our quantum system[8].
Now we are in a position that can introduce the notion of electron correlation by Coulomb interaction. As depicted in [Figure 3], the electron gas state filled up to the Fermi level is not the exact solution of the original many-body Hamiltonian. Therefore, Coulomb interactions try to deform this state. In particular, it acts on the system in a direction that excites electrons from a lower to a higher energy state, as described in [Figure 3], so the changed lower state includes all of these "virtually excited states" by the superposition principle of quantum mechanics.
Basically, electron correlations denote all the properties originating from the Coulomb-interaction-induced virtually excited states, apart from the effects of the exclusion principle that prepares the parent electron gas state. A representative example of such electron correlations is the "quasiparticle" nature of excited electrons (and holes), where the moving excited particles show the so-called "effective mass" and a finite lifetime (i.e., pair-annihilating with holes after the lifetime and disappearing). This arises from the surrounding electrons affected by the excited conductive electron or hole movement from a ground state (Figure 3).
It should be mentioned that, it is a concept that manifests where the electron screening is strong, so that Coulomb interaction can be taken into account via perturbation theory and does not change the overall band property in a qualitative way. When this perturbative picture, starting from the free electron gas, does not apply because of the strong electron interaction, then it is called a "strongly correlated electron system." Understanding strongly correlated electron systems requires a completely different perspective compared to simple band theory that works in weakly interacting systems.
Example of emergence property of electron correlation
In this part we started with the electron gas system, which has a weak electronic correlation, introduced the concept of electron exchange and screening, and conveyed a more precise meaning of electronic correlation in condensed matter / solid-state physics systems. In the next part, I will introduce a case where the screening between electrons becomes weak and the Coulomb interaction can no longer be dealt with by the perturbation theory, and I will give a general introduction to the Mott insulator states, the concept of Mott–Hubbard magnetic materials, magnetism, and quantum magnetism by exchange interactions between electron spins.
---
[1] The "crystal structure" refers to a structure wherein a "unit cell" is infinitely arranged in space. The particles in this crystal structure that follow quantum mechanical behavior should have a relationship with the periodic wave function and constant energy momentum (E(p)). According to "Bloch's theorem," it is the "band."
[2] Solid Physics, a fourth-year major class in the Department of Physics, mainly deals with the corresponding topics, and readers who are more interested in the content can refer to the following textbook: Solid Physics Fundamentals, Steven Simon, Seokmin Jeong, Joojin Kim. Translated by Inho Lee, Bookshill (2020).
[3] More precisely, the expected values <x1>, <x2>, <x1x2> of particle positions x1, x2 and their product x1x2 in one dimension can be calculated using the above wave function. You can calculate the correlation coefficient between locations in a one-dimensional space r ≡ <x1x2>- <x1x2>. If this value is not zero, it can be considered that the two particles are correlated.
[4] https://ko.wikipedia.org/wiki/Pauli_Exclusion_Principle
[5] Remember that once the particle is in a certain position of space, the momentum cannot be defined.
[6] The effects of exclusion principles and exchange interactions in electron gases cannot be explained by simple columns. Please refer to Chapter 5 of Richard Martin, Electronic Structure: Basic Theory and Practical Methods, Cambridge University Press, 2004, for more details.
[7] For a more realistic problem of electron gas in metal crystal structures, atomic ions that make up crystals act as background positive charge.
[8] Exactly, rather than directly reflecting screening and exchange interactions, it reflects the underlying Pauli exclusion principle, but it does not matter because the exclusion principle eventually creates screening and exchange interactions.
Professor Kim's Lab : Ab-initio Electronic Structure Theory Group
See more MatSQ Column now!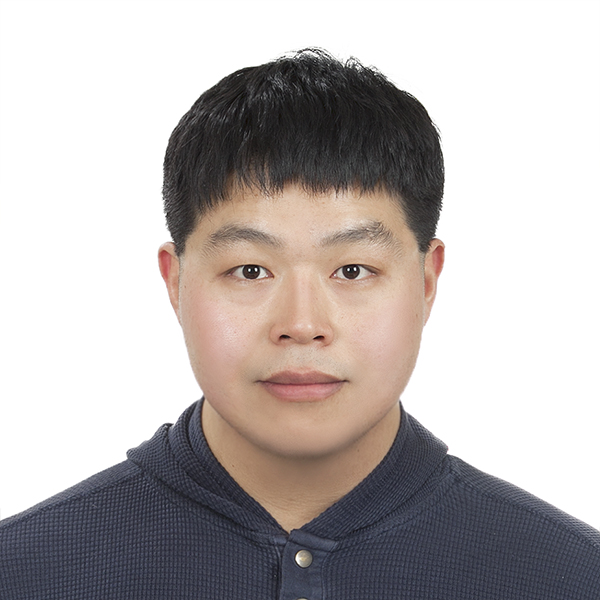 Author
Heung-Sik Kim Ph.D | Assistant Professor, Department of Physics, Kangwon National University, Korea