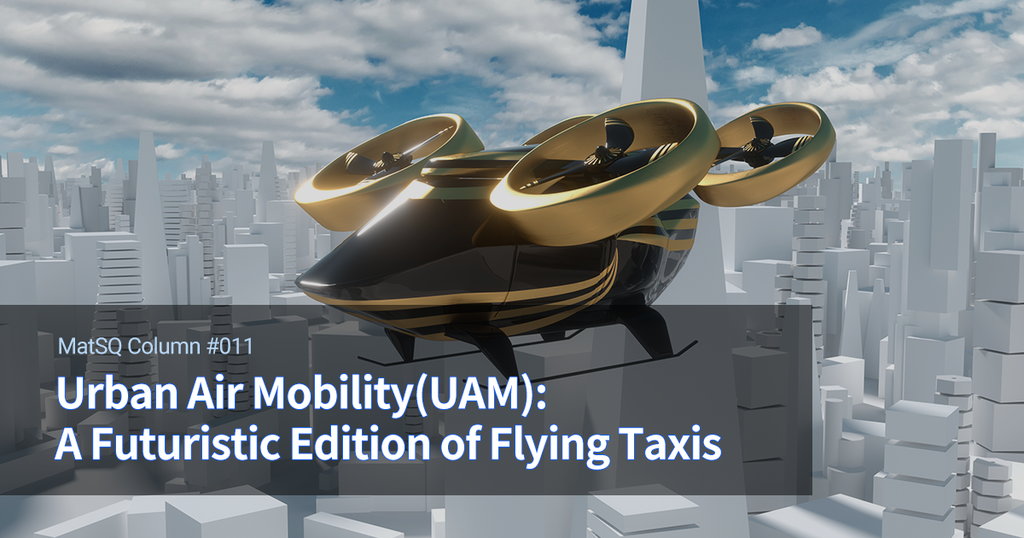 What image comes to mind when you think of an expressway during the rush hour? Terms such as 'clogged,' 'congested,' and 'stuffy' may pop up in your mind, but have you ever imagined flying leisurely in the sky free from the traffic jam? In the future, megacities, including Seoul, will inevitably be more heavily congested with ground traffic because of the continued concentration of human and material resources.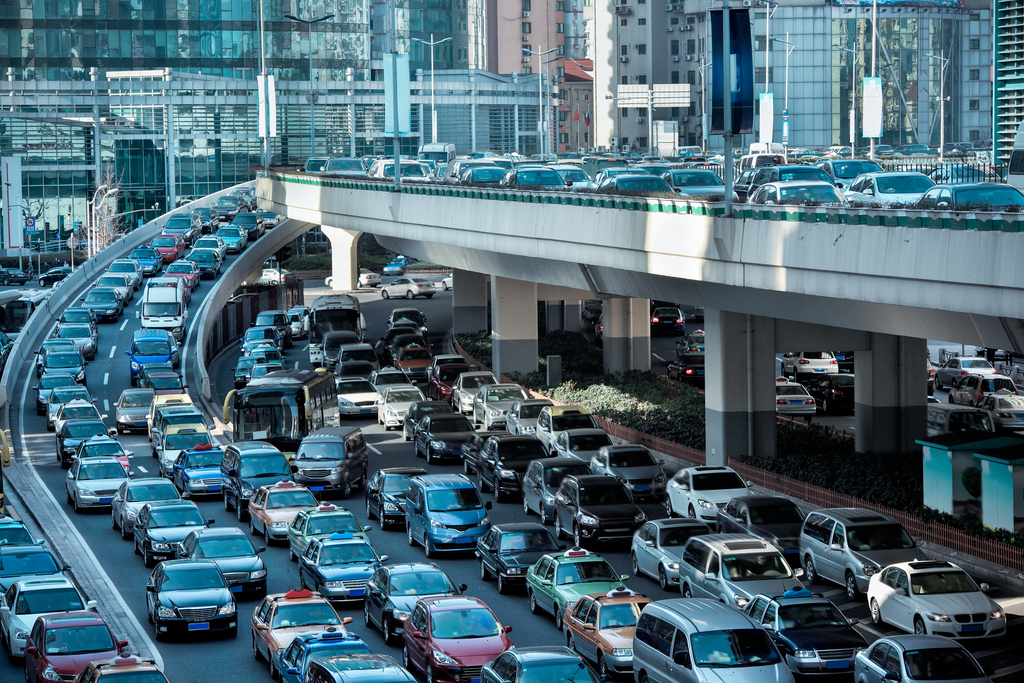 Fig 1. Congested highway during rush hour
In this context, urban air mobility (UAM), a three-dimensional means of transportation, has recently emerged as a new alternative to help resolve this issue.
The rapid emergence of UAM as next-generation mobility is mainly attributable to the development of related key technologies such as lightweight materials, batteries, and controls. While the existing transportation projects have focused on transit-oriented development (TOD) involving the expansion of roads and routes, UAM places emphasis on the advancement of point-to-point (PTP) networks. In other words, this innovative transportation service allows people to travel between the international airport and downtown in just 20 min, which currently takes more than an hour by car.
This UAM ecosystem can be created first with the development of a personal aerial vehicle (PAV). Among possible candidates is a light aircraft type, which requires a long runway while taking off and landing, making it difficult to be utilized in urban areas. Therefore, the key to UAM commercialization lies in the introduction of electric vertical take off and landing (eVTOL) aircraft. The first version of eVTOL aircraft is the V-22 Osprey tiltrotor aircraft, capable of taking off and landing vertically by changing the direction of the propeller engine to 90 degrees. However, the aircraft posed a serious safety issue, leading to 14 accidents in total from 1991, with more than 70 fatalities. This brought dishonor to the aircraft and was named the 'widow-maker.'
Fortunately, the adoption of distributed electric propulsion (DEP) systems, along with progress in motor technology, has greatly enhanced UAM safety. While the conventional helicopter uses a single large main rotor serving as the axis of rotation, DEP systems consist of about 10 to 20 motors. Thus, should problems occur with several motors, they can be resolved effectively with other motors. Hence, today's UAM can control multiple rotors depending on diverse situations with a prompt response mechanism in case of several failures.
In addition, UAM features a noise level of 65 dB, 20% lower than that of a conventional helicopter (80 dB), ensuring secure operation. This also increases the feasibility of its commercialization without concern for sound pollution because the level is lower than Seoul's average noise level at night (66 dB). Sound level is one of the most important factors prioritized by the Federal Aviation Administration (FAA) and the European Union Aviation Safety Agency (EASA), and Amazon holds multiple delivery drone-related patents for a reduction in propeller noise.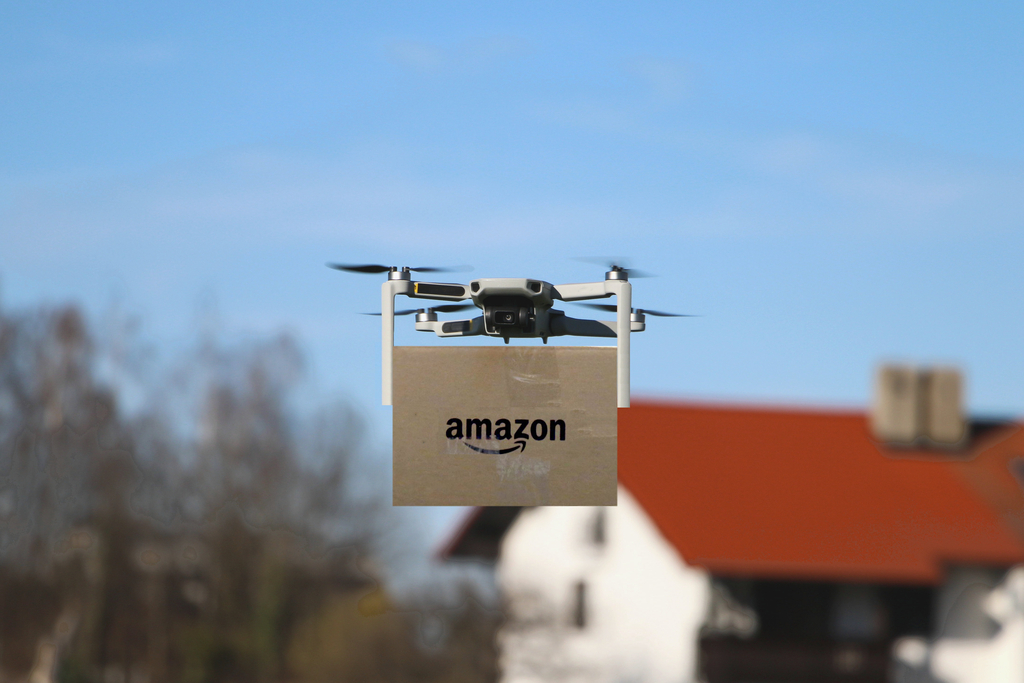 Fig 2. Delivery drone of Amazon
Although UAM was largely evolved by startups at the beginning, global top commercial aircraft OEMs, such as Boeing, Airbus, Belle, and Embraer, began to buckle down to the development several years ago. In more recent years, global auto OEM companies, such as Hyundai Motor Group, Toyota, Audi, and Daimler, have also joined the ranks, with information technology companies making aggressive investments. At present, about 300 companies, including startups, have already engaged in pioneering paths in the sky through their own UAM ecosystems.
The Airbus Vahana, a self-piloted aircraft, succeeded in its first test flight in 2018, and the Pop.Up Next, an autonomous modular model with a 130 km range developed by Audi, suggested a new concept that combines aviation and automotive modules separately. Boeing, in collaboration with Porsche, has been developing an air taxi whose first flight succeeded in January 2019. Joby Aviation, a startup specializing in air transportation, acquired Uber Elevate in December 2020 and attracted a USD 300 million investment from Toyota. For its Uber Elevate project, the urban vertiports, UAM terminals for takeoff and landing, are under construction in three cities, Los Angeles and Dallas in the United States, and Melbourne in Australia, selected as testbeds. The commercialization is expected to begin in 2023.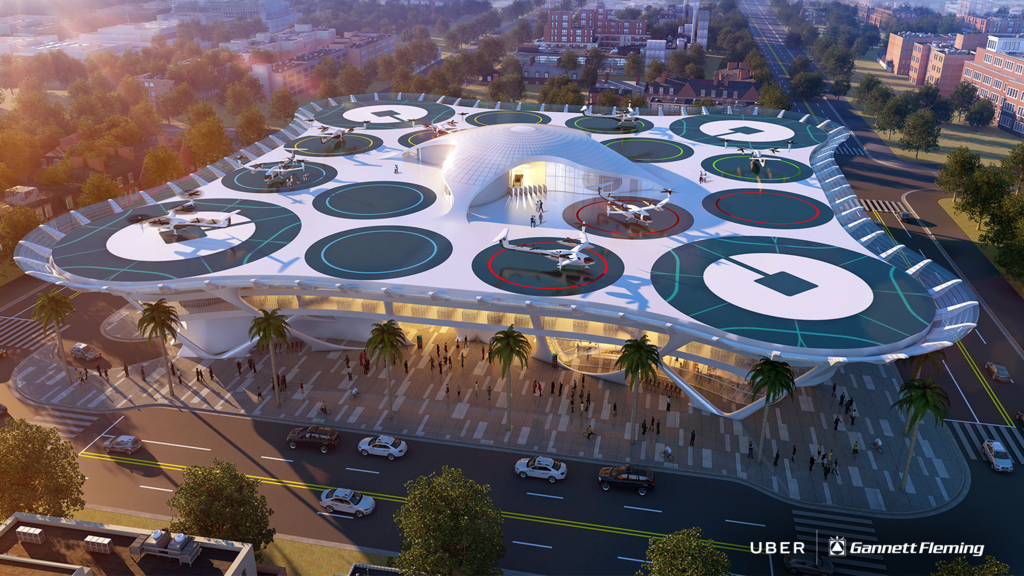 Fig 3. uberAIR Skyport, which one of the Vertiports (Uber Blog / https://www.uber.com/en-AU/blog/uberair/)
In September 2018, Elon Musk mentioned in the podcast 'The Joe Rogan Experience' the need for energy densities of 400 Wh/kg or higher in terms of battery efficiency for the commercialization of UAM. Tesla's Roadrunner Project has recently reported that the dry coating electrode technology can reduce manufacturing costs and increase energy density to 500 Wh/kg, suggesting the possibility of mass production of 400 Wh/kg batteries in three to four years. Taking into account Elon Musk's proposed battery development timeline and Tesla's world-class battery and motor technologies, it can be projected that Tesla has also created its ecosystem ready to advance into the UAM market in the future.
On the other hand, China has revealed remarkable achievements. DJI, one of the top consumer drone manufacturers, has continued to innovate every six months through bold R&D investment, acknowledged as an Apple in the consumer drone industry. Ehang, a global drone taxi leader, launched the world's first manned drone EH184 in 2016 and succeeded in the world's first self-piloted taxi EH216 in 2019. In addition, Chinese automaker Geely Auto Group acquired Terrafugia, a startup in the United States, and recently partnered with Daimler to invest EUR 50 million in German drone taxi startup Volocopter.
South Korea has also commenced works on the advancement of the UAM industry. In August 2019, the Ministry of Land, Infrastructure, and Transport (MOLIT) established the Director for Drone Transport and announced the 'Korea Urban Air Traffic (K-UAM) Roadmap' concerning a plan to build infrastructures such as drone electric charging stations and vertiports. According to this roadmap, beginning with the commercial service of UAM in 2025, a UAM ecosystem for autonomous flight is expected to expand at full speed in 2035.
Establishing a UAM-exclusive department in 2019, Hyundai Motor Group engaged Shin Jai-won, who had led the Aeronautics Research Mission Directorate at NASA, as vice president. Chung Eui-son, Executive Vice Chairman of Hyundai Motor Group, declared the possible commercialization of autonomous aerial vehicles before Level 5 (full automation) autonomous vehicles in conjunction with a USD 2 billion investment in the foundation of Motional, a joint venture with Aptiv armed with the world's top-notch autonomous driving technology. Moreover, Hanwha Systems secured a 30% stake in Overair, the US eVTOL aircraft developer, with an investment of USD 25 million, embarking on the development of Butterfly, an electric vertical take off and landing aircraft. As a spin-off from Karem Aircraft, one of Uber Elevator's key partners, Overair holds several patents for the implementation of eVTOL-related high-efficiency, low-noise air taxis.
Fig 4. 'S-A1', a personal flight vehicle developed by Hyundai Motor Group in collaboration with Uber (HMG Journal / https://news.hmgjournal.com/Tech/?p=161743)
Despite them mentioned efforts, UAM still has many challenges to be solved. First of all, higher battery capacities are required to overcome short travel distances (30-50 km) and cover long-distance travel of 100 km or more between cities. These requirements demand not only higher energy density and faster charging but also the development of battery packaging and battery management systems. Apart from the evolution toward a medium-sized aircraft for four to eight passengers from the current one- or two-seater prototype, the helipad already built on the roof of the existing building must be actively utilized during the construction of a UAM vertiport, a takeoff and landing terminal.
There is a need to provide directions for several legal issues, including air traffic control systems, UAM regulations, and the invasion of privacy. Regarding the Concept of Operations (ConOps), the altitude, the fleet of aircraft, return intervals, transfer modes, and more are also subject to discussion. Along with the simplification of the airworthiness certification process for UAM in the R&D stage, free zones should be designated and operated so that aircraft whose safety has been verified can fly without restrictions.
In particular, it is important to prepare insurance systems for safety accidents. Government-led standard insurance models need to be developed and distributed so that private insurance companies can launch their products easily in the future. Artificial intelligence services should be utilized to promote the sharing of big data between the government and transportation business operators, thus reinforcing foundations for safety control. As such, well-established UAM ecosystems will bring a transportation revolution to the world, thus allowing local boundaries to disappear. These should lead to greater efficiency, creating a new form of the human and physical network.
Fig 5. 'Aero-Cab Station', Jean-Marc Côté (Wikimedia Commons)
Jean-Marc Côté, an 18th-century French artist, painted several postcards in 1899, picturing the year 2000. The most striking one is the Aero-Cab Station, which shows flying taxis with passengers on board. Now, about 100 years later, human beings are about to introduce UAM systems, a futuristic edition of flying taxis. It is now our turn to depict a new way of looking at the blue sky.
Author

Hyokyung Sung

Professor, Department of Metallurgical and Materials Engineering, Gyeongsang National University