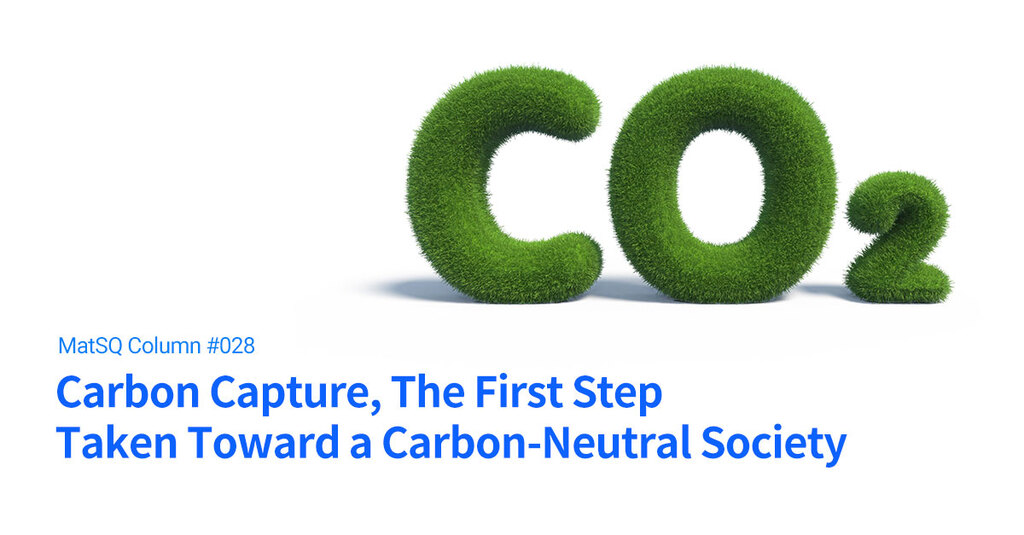 Carbon neutrality refers to achieving a state of net-zero carbon dioxide (CO2) emissions around the globe by 2050. In 2018, the Intergovernmental Panel on Climate Change (IPCC) reported that CO2 emissions would have to be reduced by 45% or more (compared to 2010) by 2030 to hold the increase in global average temperature within 1.5°C, and net emissions should reach "zero" in 2050.
In reality, however, it seems difficult to achieve carbon neutrality considering the recent carbon emissions produced in each country. Global warming caused by CO2 emissions will become the most terrible threat to human life in the near future. For this reason, Tesla CEO Elon Musk recently offered a USD 100 million prize for groundbreaking carbon capture technology.
In this article, I would like to diagnose the current status of and issues on the development of carbon capture technology, which will determine the fate of humanity.
Current status of carbon capture technology
Carbon capture can largely be classified into three categories: pre-combustion capture, capture during oxyfuel combustion, and post-combustion capture. Among them, post-combustion capture technology can directly apply to existing power plant facilities. Despite its high economic benefits, the difficulty level of capture is higher than other technologies. In particular, as shown in Figure 1, most CO2 emissions are generated as by-products of energy production in power plants (after combustion), so this article will focus on post-combustion carbon capture technology.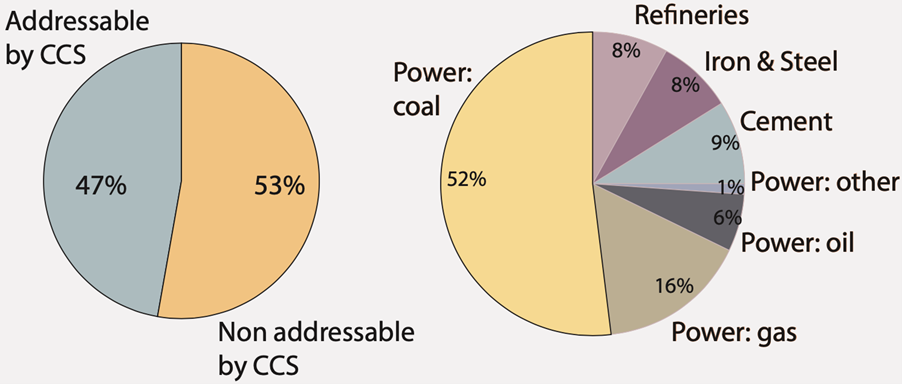 Figure 1. Distribution of various carbon dioxide (CO2) emissions
(1) Carbon capture with aqueous amine solutions
Currently, the most widely used technology in power plants is carbon capture technology through amine solutions. In general, this technology utilizes monoethanolamine (MEA), as shown in Figure 2, to chemically combine emitted CO2 to produce the carbamate, which is then heated to separate CO2 from it.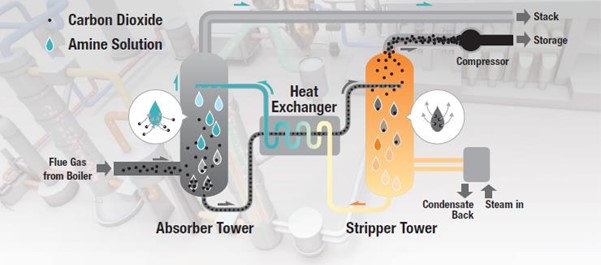 Figure 2. Amine solution–based carbon capture technology and facilities
The high availability of this carbon capture technology in power plants is attributed to that it can capture more than 90% of CO2 contained in combustion gas, based on a chemical bond with amine molecules, and the facilities can be relatively easily implanted in most power plants. However, it involves a solution-based process, thus entailing issues such as volatility and corrosivity. In addition, a very large amount of thermal energy is required because heat must be applied to separate CO2 from carbamate molecules. In other words, this may cause more carbon emissions to capture CO2.
(2) Carbon capture technology using porous materials
To overcome the limitations of this solution-based process, many researchers have been developing solid-based materials for CO2 capture. Among them, porous metal-organic framework (MOF) materials are attracting the most attention. As shown in Figure 3, an MOF consists of metal ions and organic linkers, so not only structural properties but also physical and chemical properties can be controlled differently. Because of these characteristics, at least 20,000 MOF structures have been reported through experiments (source: RSC Adv. 6, 32598 [2016]).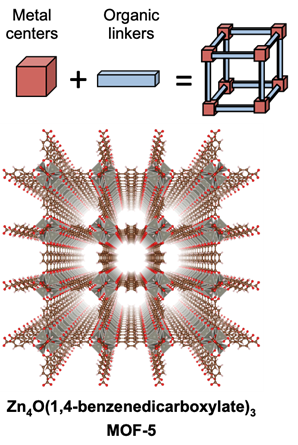 Figure 3. A metal-organic framework (MOF) consisting of metal ions and organic linkers
In particular, MOFs are optimized to absorb a large amount of gas molecules as they have open metal sites (with high chemical reactions) and exhibit a high surface area with large pores (see Figure 4). Solid sorbents have low heat capacities, so the adsorbed CO2 can be relatively easily desorbed with a smaller amount of heat than in the solution-based carbon capture process. However, in general, their mechanical properties are not good because of low moisture stability and large pores. Therefore, despite those advantages, it is still difficult for the MOF-based process to replace the amine solution-based one.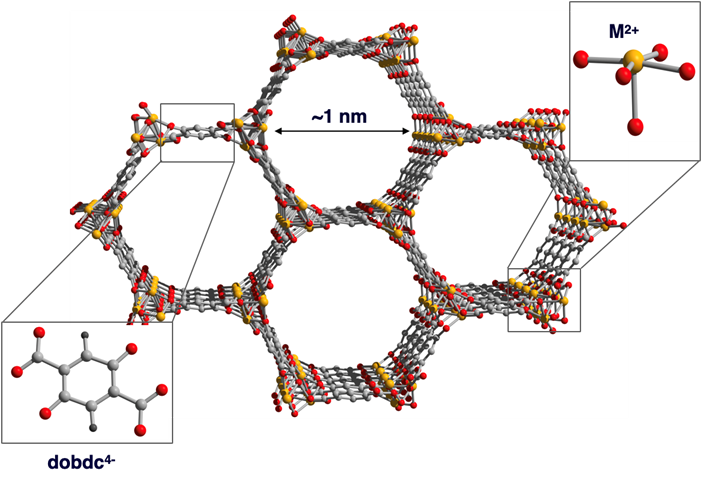 Figure 4. Structure of MOF-74 along with open metal sites capable of electrostatically adsorbing CO2
Development of new porous material for CO2 capture
As described above, solid-state MOF materials, which have multiple advantages, cannot apply to power plant facilities in reality because their ability to capture CO2 is deteriorated by moisture. This is because a significant portion of flue gas emitted from power plants is composed of CO2 and water. Thus, there is a need for designing materials in a manner that keeps water from interfering with electrostatic bonding between CO2 and open metal sites in MOFs.
To do so, attempts have been made to combine the strong CO2 capture ability of amine molecules with the advantages of solid-state MOFs. In particular, as shown in Figure 5, research activities on the carbon capture of amine-functionalized MOFs in which amine molecules are grafted onto open metal sites are actively being conducted.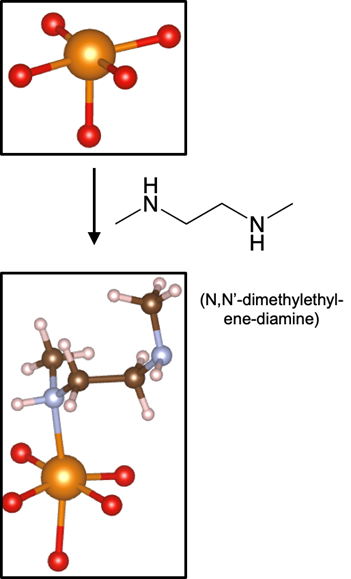 Figure 5. An amine-functionalized MOF, where an amine molecule is grafted onto the open metal site
At present, the material most capable of capturing CO2 is an amine-functionalized MOF, M2 (dobpdc; M = Mg, Mn, Fe, Co, Zn) developed jointly by research teams led by Profs. Hong Chang-seop at Korea University and Prof. Jeffrey Long at the University of California, Berkeley. It shows a CO2 adsorption capacity of about 2.3 mmol/g at a CO2 pressure of 0.001, and the adsorbed CO2 can be completely desorbed when heated to a temperature of about 50°C at room temperature (see Figure 6.).
In particular, this MOF material is recognized as the most commercial because of its superior moisture stability and mechanical properties compared to existing MOFs. Currently, the Mosaic Company in the United States is developing a CO2 capture facility for power plants utilizing diamine-functionalized MOF materials.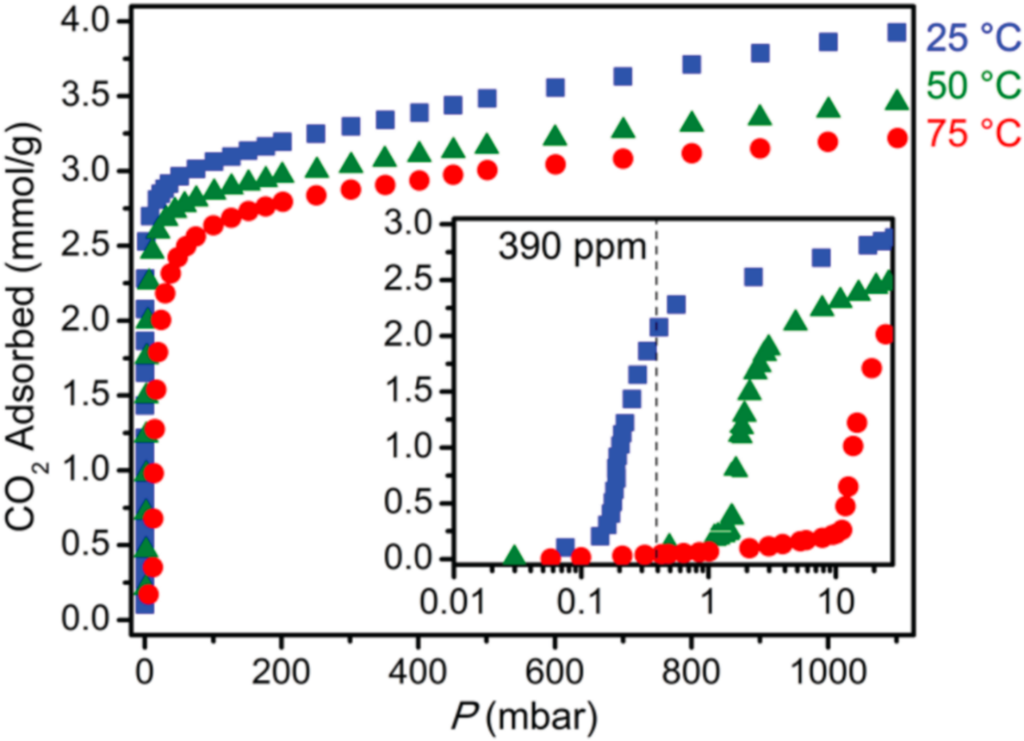 Figure 6. CO2 adsorption behavior of a diamine-functionalized metal-organized framework (MOF), Mg2 (dobpdc)
Limitations to be overcome
(1) Moisture stability
Amine-functionalized MOF materials have superior moisture stability to general MOFs, but they are not completely free from the influence of moisture. Although they can only selectively capture CO2 from flue gas emitted from power plants, their CO2 capture ability tends to decrease by moisture. Efforts are still ongoing to improve this drawback.
(2) Volatility of amine molecules
In the initial synthesis of amine-functionalized MOFs, even if amines are successfully grafted onto open metal sites, there is still the problem of amine molecules volatilizing over time. This deteriorates the moisture stability and selective capture of CO2. Therefore, it is urgent to develop a technology for minimizing the volatility of amine molecules in the future.
(3) Inadequate separation membrane technology
There is a gas separation membrane that plays a pivotal role in the amine-functionalized MOF-based carbon capture facility. In particular, to enlarge the facility essentially requires high-performance separation membrane technology. However, it is challenging to design a large-area gas separation membrane material with good mechanical properties and excellent air permeability. Furthermore, it should be possible to develop a cost-effective gas separation membrane that can operate normally at a high temperature and pressure. Now, this may be the greatest obstacle to the research on MOF-based carbon capture.
---
Reference :
Figure 1: "Introduction to Carbon Capture and Sequestration" Imperial College Press
Figure 2: Toshiba
Figure 4: Chem. Sci. 5, 4569 (2014)
Figure 6: J. Am. Chem. Soc. 134, 7056 (2012)
Read more: Perovskite Solar Cells As the Powerful Counterpart of Silicon Solar Cells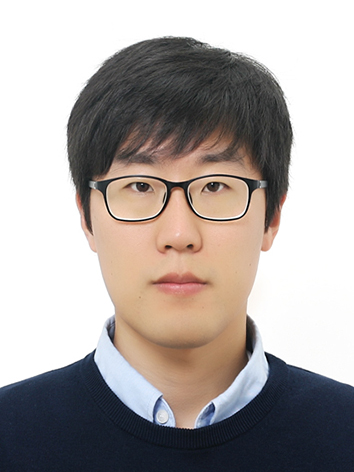 Author
Dr. Jung-Hoon Lee | Computational Science Research Center (KIST)
(jhlee84@kist.re.kr)