6. Easy to Get, but Contains a Lot of Information, Density of States(1)
2019-07-24 13:51:44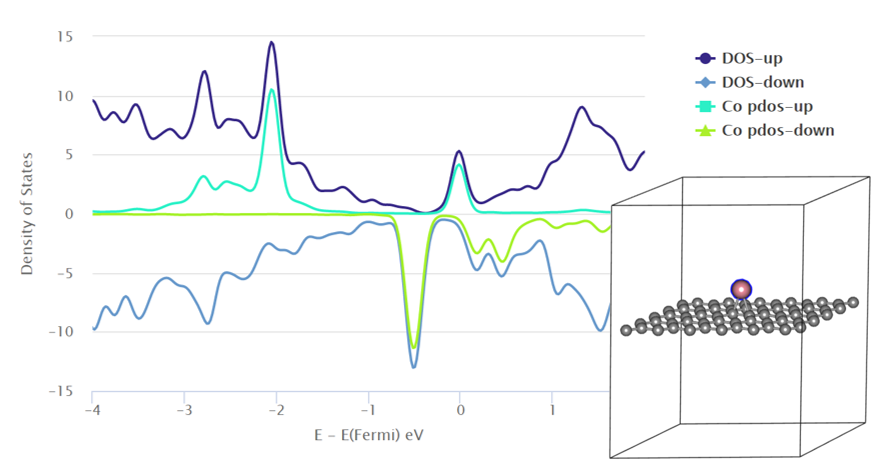 The density of states (DOS) is the number of different electron states whose occupation is allowed in a specific energy level, which is (N(states)∙E-1V-1).[1] DOS is a very important concept to describe the properties of a macroscopic system quantum-mechanically. Moreover, it is one of the calculation data frequently used when obtaining the electronic structure of a substance. In terms of an experiment, it can be measured by the photoemission spectroscopy (PES), which is a photoelectron experiment. In addition, in terms of computer simulation, it is usually calculated by using the Kohn–Sham equation.
8. Easy to Get, but Contains a Lot of Information, Density of States(3)
2019-07-24 14:43:52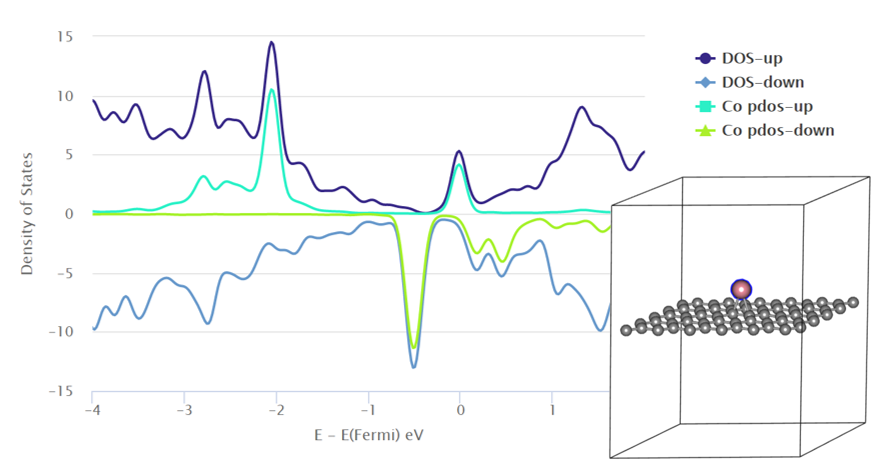 Quantum Espresso provides "projwfc.x," a postprocessing code for calculation of DOS. Projwfc.x is used to calculate the projection of the wave function of an atomic orbital. The projected DOS data obtains a graph by plotting the energy (E – EF) that Fermi energy is corrected. As DOS is calculated with the basic energy calculation (pw.x) in Materials Square, the calculation of DFT in the Quantum espresso module can easily give DOS data.