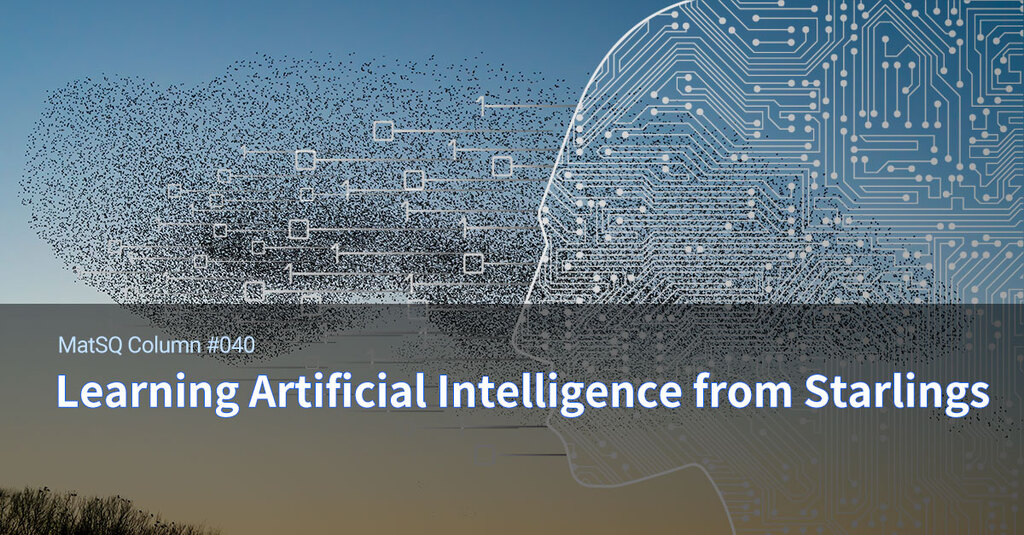 Intro
It has been 65 years since the term Artificial Intelligence (AI) appeared. The world now has become "full of AI". Select music and deliver messages with a single voice prompt, and take dozens or hundreds of our face photos after leaving house to maintain a social safety net, and automatic driving which intelligently interacts with surroundings will soon turn the steering wheel into a single handle.
In 2018, Duplex, an AI assistant of Google, called a hairdresser and concealed truth that it had no hair to cut and make an appointment. Duplex, which has informally passed the Turing Test, is currently being used in 50 states in the United States.
These are all phenomena that become possible with AI. It is said that development pace is growing up more than 30% every year, and 13.3 billion AI-related jobs will be created until 2022. Yes, it is. Whether we know or not, and whether we want or not, the world is flowing rapidly along strong waves of AI.
The uses of artificial intelligence - Google, Facebook, YouTube, Netflix, etc.
Simply, AI is a smart computer which handles intelligence even in human work processing. Machine Learning (ML) is at the center of it, instead of creating a special code on what to do on computer, it allows that computer to handle tasks on its own based on the experience from the data itself. The computer finds certain trends, patterns, and regularities in these data, and learn by being trained with according algorithms. Now, even in areas where there is no data, if you input random data, AI/ML engines can also predict conclusions what we find according to this algorithm.
Furthermore, the algorithm composed of a multi-layer network that mimic human brain is more powerful than ML which can process data and makes decisions non-linearly by moving up and down between networks. Amazon and Netflix are good examples of recommending the best books or movies in a twinkle of an eye based on our past records or latest trends. It is the same with that Google filters out spam emails and places them in a designated folder or AlphaGo conquers GO world. DL is a clearly game-changer of the AI field, which is now leading the way. In fact, BERT (Bidirectional Encoder Representations from Transformers), Google's language analysis program, shows higher accuracy than a lie detector that distinguishes truth of what politicians and businessmen have said.
Regardless of ML or DL, the beginning is data. Each starling mixes in a different way, however, the group dance represents an ever-changing performance in a wonderful order. It is the same as data. Each one seems insignificant separately, but when they come together and form a group, they have an amazing intellectual aesthetics. You can find it and create an algorithm, apply target properties to famous materials to identify descriptors, and design model and tests. It is really tempting because it takes about 20 years for a new material to come on market, as example of LiFePO4 commercialization, which took half a century, shows.
Computers are getting better in these days, and our smartphones are said to be 100,000 times more powerful than computers used on Apollo 11. Until now, a huge amount of professional data has been accumulated through researches in fields such as informatics or big data. In addition, devices in companies and factories are connected to the Internet of Things (IoT) for data collection, and executives and customers are connected to Internet of Behaviors (IoB) for data collection and analysis. The IoT will connect 500 billion to 1 trillion nodes by 2030, however, IoB is not expected to be smaller than this.
These days, unimaginable amount of data in YouTube and Facebook etc., are waiting for our clicks. In addition, there may be more hidden data. On the ground, a surveillance network like the US PRISM program goes through the Internet, and more than 6,000 satellites launched from other countries look down from space and search the ground perfectly, don't they?

Google, YouTube, Facebook, Amazon, Netflix... unimaginable amount of data are waiting for user's clicks thesedays. There may be more hidden data.
Collecting research data on materials
Compared to some fields where data is overflowing, science is the opposite. Thousands of papers are published every year at hundreds of academic conferences, however, finding data to be laid on AI/ML or AI/DL is not enough. If you are looking for AI/ML- or AI/DL-based data, that alone is not enough. And even if there is, the data scattered around the world is ambiguous in connection with each other, and data that is not considered successful has not been reported at all, even though it is essential for AI.
There is an extreme lack of data in the material field, especially. Efforts to find certain patterns, such as biological genes, have already begun in 2011 through 'The Materials Genome Initiative' in the United States. However, because of data deficiency and various variables such as raw materials, additives, processes, and heat treatment etc., are complicated in manufacturing, it is difficult to find such genetic rules in the material field. Although there are some success cases, it's still unclear how much data is needed for a specific material. Wouldn't it be necessary for thousands or tens of thousands of birds to dance in groups for starlings to show a certain pattern?
Millions of properties, such as mechanical, electrical, band structures, etc., are saved in material projects calculated with DFT (density functional theory), AFLOW library and OQMD (Open Quantum Materials Database) as examples of current materials database. However, given that there is basically a lack of refined data groups that can be linked to AI, the difficulties are hard to overcome. In terms of temperature, computational science is based on material properties in 0 K, and experimental results are mainly reported under conditions of 300-1000 K. To mitigate the data deficiency, researches in the material field have recently been approached with informatics-based data and efforts to extract data (ChemDataExtractor) from hard copies such as journals, but fundamental solutions will certainly take longer.
The European Bioinformatics Institute has more than 20 petabytes (1015) of data and the European Organization for Nuclear Research (CERN) has 200 petabytes, respectively, indicating that data of MP is 100 terabytes (1012) less than that of CERN, the relative inferiority of material data is well shown. Therefore, this raises question of whether AI processes embedded in databases such as MPs are enough reliable.
After securing data, computer can learn to find new materials with the help of a Graphics Processing Unit (GPU) along with algorithms. Descriptors such as atomic size, atomic weight, bonding force, and ionization energy are drawn to allow computers to enter virtual or thought experiments itself and calculate material properties we need.
In case of perovskite solar cell (PSC), next-generation energy systems in which AI is actively applied, even if it starts with 10 elements, millions of candidate materials are available in the traditional method. It's impossible to make these figures, rather than making it impoliticly, AI, which can make it on computers and find the materials you want, is quite reasonable. Accordingly, it is widely expected that realization of new ceramic engine materials, cold fusion materials, RT super conductors, and RT liquid alloys will be accelerated.

Today, millions of material data calculated by density functional theory (DFT) simulations are saved in materials database (Materials Project, AFLOW Library, and Open Quantum Materials Database(OQMD), etc). However, given that there is a lack of refined data groups that can be linked to AI, the difficulties are hard to overcome.
Conclusion
AI only works along with a given algorithm, and it has no ability to emphasize anything or distinguish between right and wrong itself. And the ethical level only depends on the ethical level of human who design the algorithm. Finally, designed algorithms such as ML and DL won't be as perfect as starling's group dance. The starling's group dance algorithm, which burns that much energy, might be an instinct that has been modified for many years and imprinted in DNA. Although there is no choreography, they never touched each other once, keep the pattern when kites pass by, and keep flying until sunset, didn't they?
So, we are human who are concerned about changing the orbit of an asteroid approaching Earth though, why don't we worry about horrific future AI will bring before our eyes? This concern is started from Turing (Alan Turing, 1912~1954), when computers were first created, and is prominently emerged with the development of AI. Prof. Stephen Hawking (1942~2018) already warned in 2014. If AI crosses a certain threshold, it could bring end of mankind. In addition, Elon Musk, an entrepreneur, warns that AI will become a major threat to mankind some time.
In principle, AI cannot exceed level of input data. But is it, really? AI is just our tool, so will there be any problems in the end? What about the risk of developing a distorted AI based on unknowingly eccentric or wrong data? Recently, AI chatbot Iruda collected big data from social media apps like KakaoTalk and started business, but it was discarded due to the violations against Personal Information Protection Act and sexual harassment etc.
Likewise, if users inappropriately train and use AI, it will come back to us as a boomerang. What if AI is trained to learn the irrational inner world of human beings, such as trust only what we want to believe, hurting others owing to love, and even taking our own life? Furthermore, what if a twisted person decides to make trouble with AI? James Bond solves the problem in movies, how about in the reality?
There are a couple of things to worry about, but it seems that development of AI doesn't stop in human nature. Even if there was an accident as soon as the first car was test driven, cars still run on road nowadays, even if hacking and spam appeared as soon as Internet was created, there is a commotion if there is no service for just one day. Aren't there three self-driving Robotaxi in Seoul? Who will be responsible in case of an accident? Deep Nostalgia makes a video of that face based on one picture. What if AI significantly contributed to manless sales, learning tone and facial expressions of our family, and approaching us naturally through video calls? Can we just install applications to filter out fake videos and fake conversations like these days?
AI's purpose or function should be benefiting humans without departing from social/moral standards, and eccentricity, but it is obvious that the cyber world presents the boundaries between opportunities and threats like all new technologies. Therefore, we should not only focus on the development and application of AI, however, but also make more efforts in preventing the errors, dangers and threats from AI coming from a lack of moral wisdom and humanity. Although we struggle with viruses that don't have complete cellular structure and we are small as don't know who will leave the next station of a train, we have a huge responsibility to ensure that AI remains as AI. Whether it's ML, DL or anything else.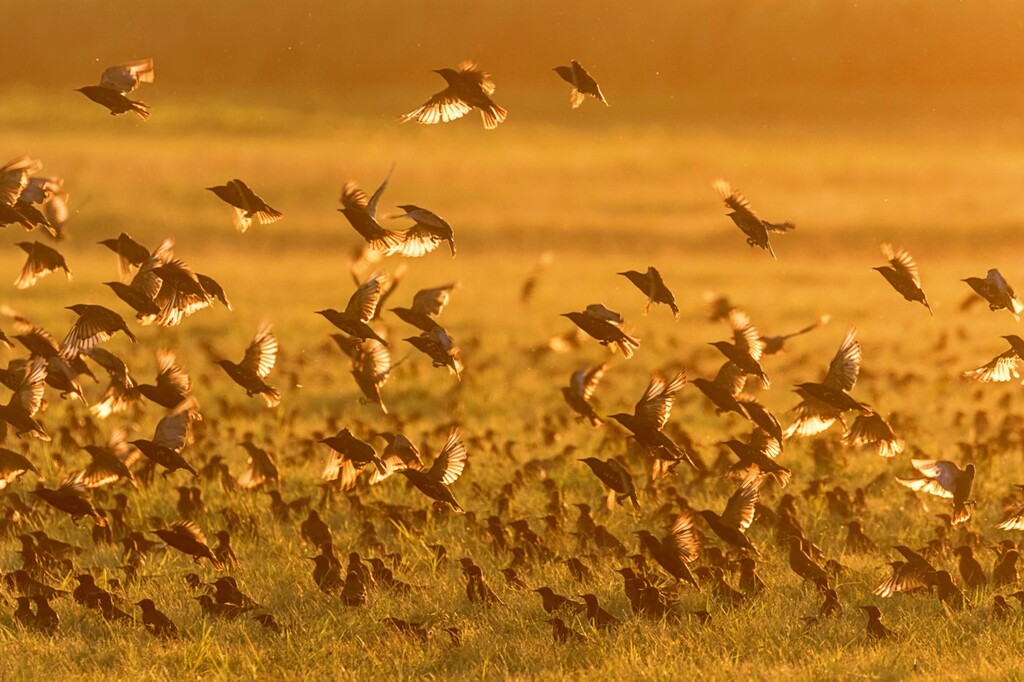 Each starling mixes in a different way, however, the group dance represents an ever-changing performance in a wonderful order. It is the same as data. Each one seems insignificant separately, but when they come together and form a group, they have an amazing intellectual aesthetics.
See more MatSQ's Column Click Here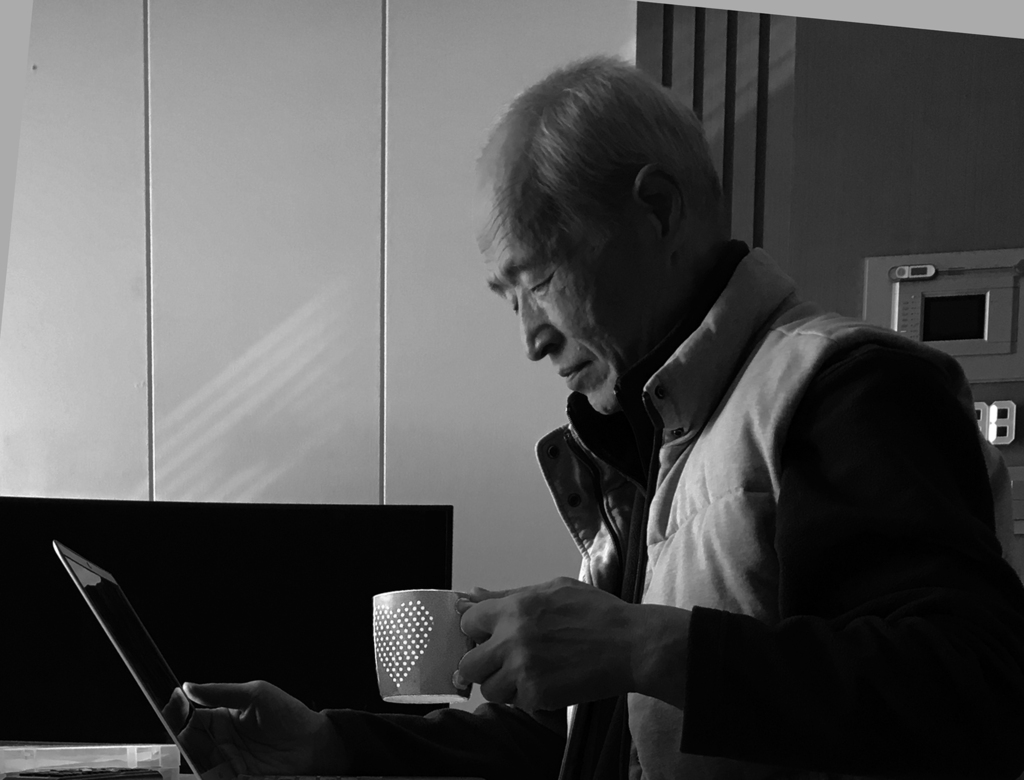 Author
June Gunn, Lee | Honorary Research Scientist, Korea Institute of Science and Technology (KIST)